Email Hosting Packages
Your website is with Squarespace, Wix or Weebly, and you need business grade email accounts, linked to your domain name, at an affordable rate. It's what we do!
The business grade Web Studio Seattle Email Hosting Packages are for you.
Seattle's Premier Web Host, since 1998
Web Studio Seattle is a full service web shop, providing affordable business class email and web hosting, domain name registration, first class web design and search engine optimization services to clients in over 40 states.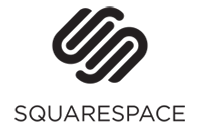 2366 Eastlake Avenue E, STE 321
Seattle, WA 98102-3399
A Full Service Web Hosting & Design Studio
Established in Seattle in 1998 | Clients in over 40 states
© 1998-2018 • Web Studio Seattle